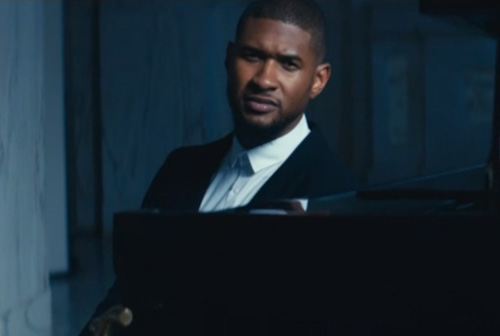 Could Wale be ready to settle down? Usher joins the MMG rap star in the brand new video for their smooth collaboration, "The Matrimony," off his new LP The Album About Nothing.
The cinematic clip, which features an intro from Jerry Seinfeld, takes place at the wedding of Wale's love interest (Bria Murphy), but it's not Wale standing at the altar. We see flashbacks of the former couple fighting over a pregnancy test, while Usher plays the wedding singer.
However, this story doesn't end with a happily ever after.
Check it out below for the shocking conclusion.