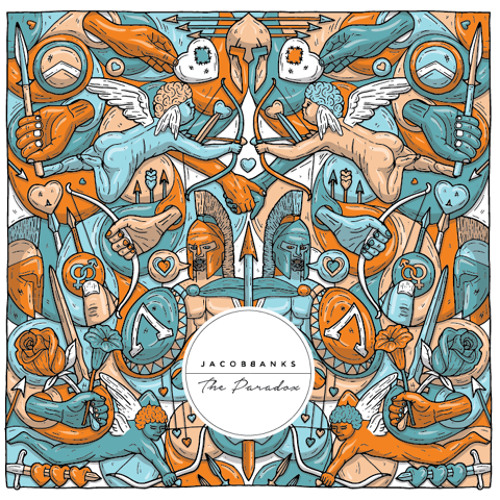 Since our first time hearing Jacob Banks in 2013 we have enamored by his poignant reflective soul. After giving us a taste of his upcoming project with the songs "Grace," and "Monster," the UK singer delivers his anticipated new EP 'The Paradox.'
Currently unsigned, Banks created the project entirely by himself – from mixing and mastering to designing the artwork. "I've put my heart on the line," he says of the 7-track compilation of soul-searching songs that scale resentment and redemption.
Adding only a short but to the point comment with the release, "Some new stories for your ears hope you enjoy, peace love and chicken," Jacob clearly knows where our heart stands too.
At the core, 'Paradox' is deeply authentic, unfiltered emotion unleashed with a passionate gravitas. We've come to expect this from Banks, as he delivers the rawest of emotion from the very depths of his soul. In addition, he has unveiled a visual for the song "Silverlining," set to scenes from the film Perks of Being A Wallflower.
Stream the full EP, and watch the video below:
Speaking about the song and video Jacob explained: "So this song, I wrote this while going through a time when I hated everything and I wasnt content with alot of things in my life but over time I learnt to celebrate the things that matter and focus my energy on those things."
"The clip used in this video from a film called 'Perks of Being A Wallflower,' when I write I tend to write to films or any visual references to reciprocate my emotion. So I thought I'd share the process with you. I hope Emma Watson dosen't mind cause I think she's well buff she should holla at me."