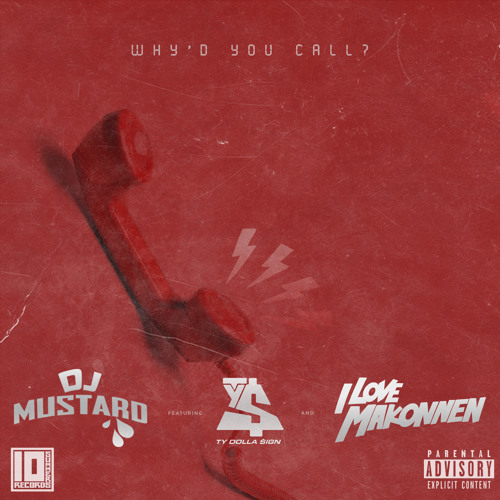 Fresh off the release of his '10 Summers Vol. 1' mixtape, DJ Mustard looks to continue his reign with the brand new single "Why'd You Call?" featuring Ty Dolla $ign and ILoveMakonnen.
Blending his signature bass-heavy bounce style with a heavy trap section, Mustard delivers another banger as Ty and Makonnen call out a shady chick for ringing their phones when she's already got a man.
"Why'd you call, if you got other numbers to dial / Why'd you call, if you've been seeing someone else / Why'd you call, just to play wit my heart," sings Makonnen in a somber tone opposite the turn-up electric beat.
Take a listen below: