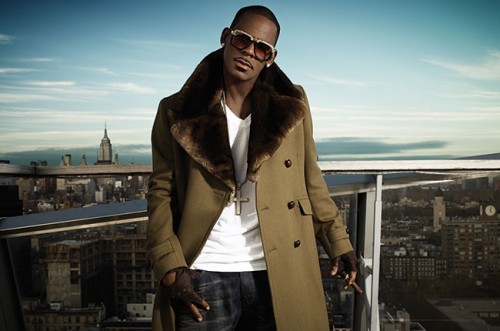 The King is coming, sooner than you might think!
While he has been talking about his next album, Buffet, in a few recent interviews, R. Kelly is nearly ready to make it available to the world. Taking to his Instagram the R&B icon announced the album is due out September 25, and he will be performing a release show in New York City at Brooklyn's Barclays Center.
"It's all you can hear," Kellz previously told Rocsi Diaz on HLN's The Daily Share about the album. "I'm 27 years deep in the business, I've been blessed to do this music for so long and I've got a lot of great songs under my belt, and fans love it. But, I've got all different kinds of generations of fans now, and I have to feed everybody. You've got hip hop, you've got old school music with the "Step In The Name of Love" type, then you've got traditional R. Kelly, sensuous sexual kind of music. It's just a variety of things, so I call it the buffet."
In addition to Buffet, Robert recently revealed to Peter Rosenberg and Deja Vu that he has a full Blues album recorded, and is working on movie titled Blue Suede, about a blues musician inspired by his grandfather.