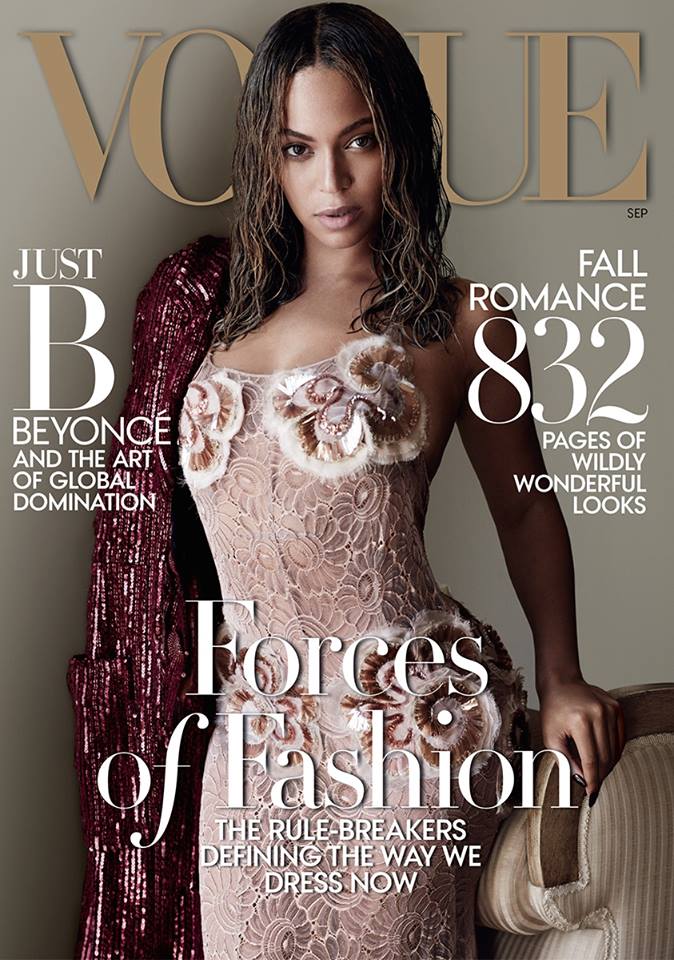 In the middle of August Beyoncé brings us stunning cool as she graces the upcoming September issue of the iconic Vogue magazine.
The first issue of fall features Queen Bey modeling an embroidered Marc Jacobs dress (priced at $12,000) under a Marc Jacobs coat (priced at $4,800), and it looks like she just hoped out of the shower and into the nearly $20k attire.
Bey makes a bit of history as well, becoming the first black female artist to cover the September issue of Vogue, which is their biggest issue of the year.
In the cover story, her friends in the fashion world sing her praises. "The word diva is used for so many female performers, and it often means they have reputations for being difficult, but she exudes charm and a lovable quality," says Marc Jacobs, while Stella McCartney adds, "She's the whole package: primal, rare, delicate, beautiful, and powerful."
This marks Beyoncé's third U.S. Vogue cover. She previously appeared on the March 2013 issue, and the April 2009 issue.
See more pics and a behind-the-scenes video below: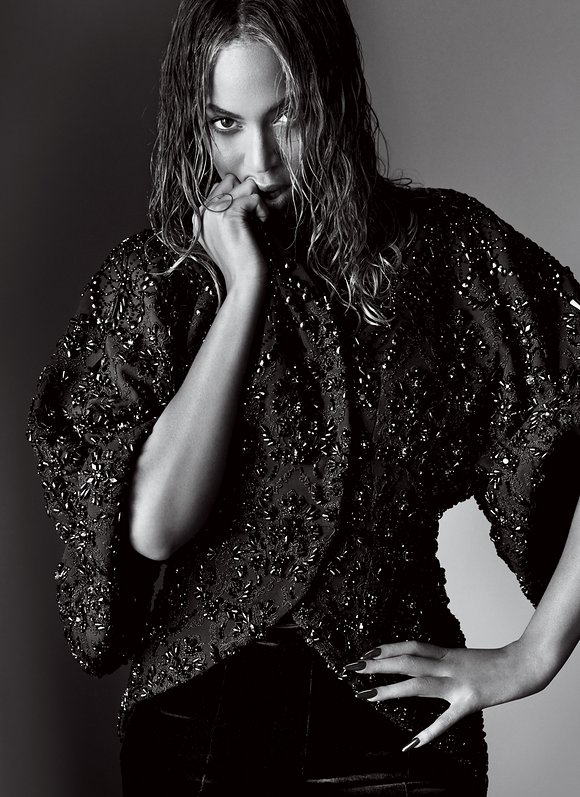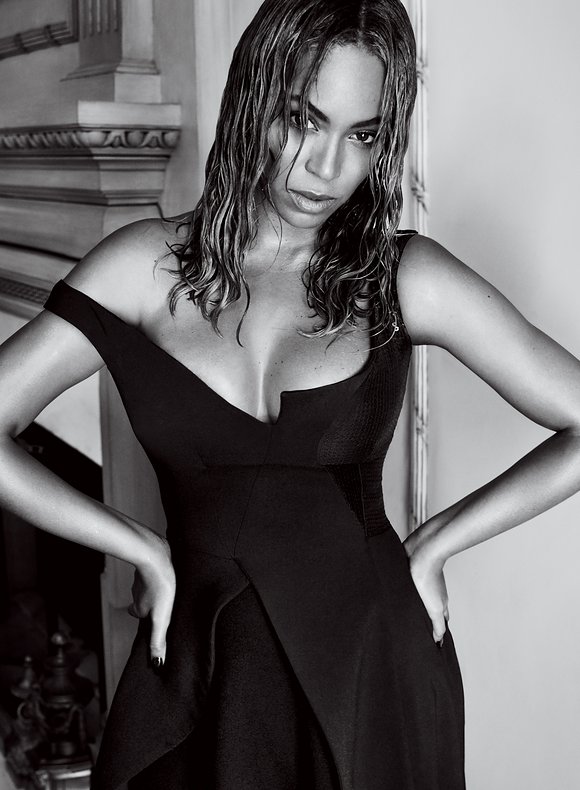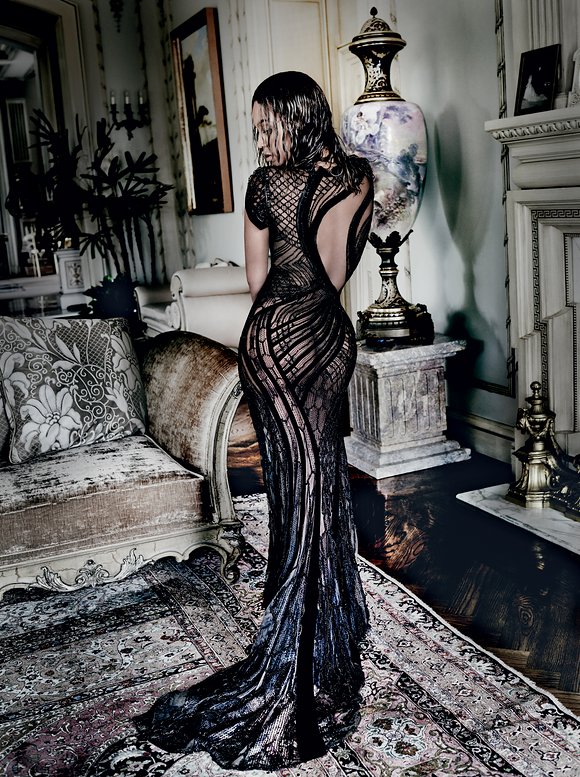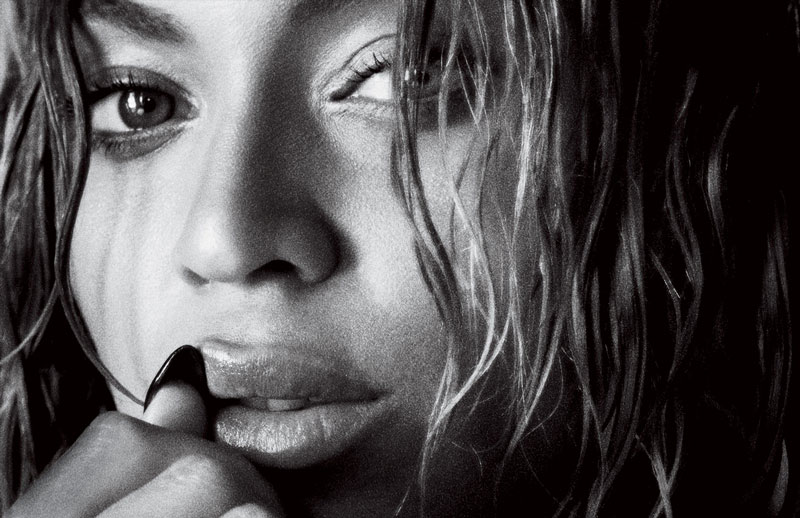 (Photos by Mario Testino)
The issue officially hits newsstands on Aug. 25, but you can gets yours starting Friday on Amazon and at Target stores.
Beyoncé also made her own video with behind-the-scenes footage from her cover shoot.