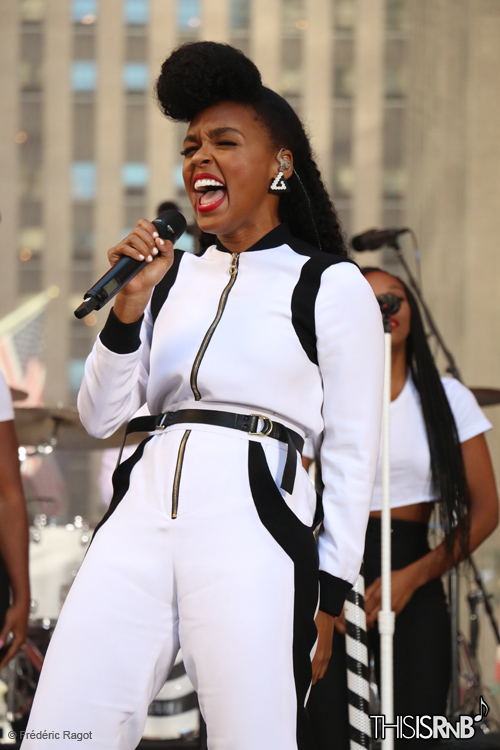 In conjunction with the release of Wondaland Presents: The Eephus – EP, Janelle Monáe brought her magical Wondaland to "Today" for a performance of her hit song "Yoga" with Jidenna. Wearing all white, Janelle looked dominant while dropping it low and hitting high notes. Two minutes in, her Wondaland Records signee Jidenna bounded on stage to perform his verse.
She also served up her hit "Tightrope" and introduced the rest of her Wondaland family including St. Beauty, Roman GianArthur, and Deep Cotton.
"These artists are visionary artists—they write, record, produce, they play instruments, and they complete the solar system that is Wondaland," said Janelle. "It started as a movement to want to help uplift the community with our music and show a different perspective of young, black artists."
Wondaland Presents: The Eephus – EP is available now on iTunes. Check out their performance and our exclusive photos below!
(Photos by Frédéric Ragot / instagram.com/emmargt02)
While promoting The Eephus, Janelle and Wondaland also stopped by "Ebro in the Morning" on Hot 97 to speak about their movement, police brutality, and Iggy Azalea.