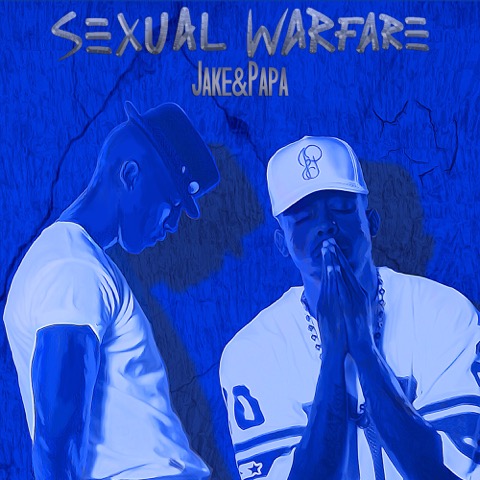 LA R&B duo Jake&Papa turn up the erotica with the release of their anticipated new mixtape 'Sexual Warfare.'  Led by the bouncy single "Leave Me," the project boasts 12 new tracks with features from Casey Veggies, Audio Push, Karina Pasian, DUBB and more.
"'Sexual Warfare' is the next level in our journey of erotica," explain Jake&Papa. "It takes a deeper look into the relationship, which at times can be a war of it's own. The world is currently in an uproar, and sometimes that person you're at war with is the only one you've got. This album details that unbreakable bond; the highs, the lows, the heartbreaks, and of course the erotica. Even though it's tough, it's these powerful connections that embody the warfare that can give life instead of taking it away. We always say, 'If only we spent more time loving one another, then we wouldn't have the time to hate one another'."
If you're in LA, you can catch Jake&Papa live at their free Sexual Warfare concert at Las Palmas in Hollywood on August 19. Open to the public // ages 18+.
Stream the full project below!