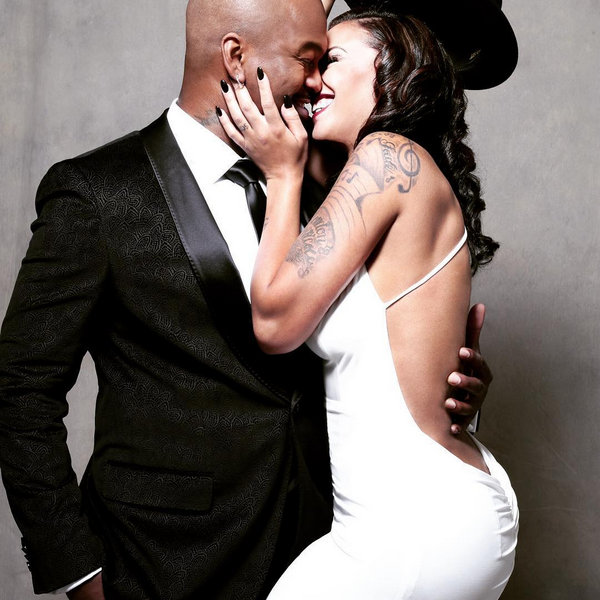 It appears a big CONGRATS is in order for Ne-Yo!
The R&B singer/songwriter has apparently tied the knot with his girlfriend, model Crystal Renay, and the two are expecting their first child together!
The couple alluded to the news on Instagram, and now according to ET a source has confirmed the rumor to the true.

Ne-Yo was seen at the VMAs on Sunday night with a wedding band on his finger while he presented an award with Kylie Jenner.  On Sunday morning he posted a photo of Renay holding a picture of him cuddling her stomach, with the caption "Surprise!!!!!!"
Renay also posted a photo with the caption, "Rest your soul chocolate, I'm watching over your heart now," that hints at their new marriage.
The 35-year-old singer has two children – 4-year-old daughter Madilyn Grace Smith and 3-year-old son Mason Evan Smith – with his ex-fiancée, Monyetta Shaw, who currently stars on VH1's Atlanta Exes.  Ne-Yo's social media announcement was met with comments giving sympathy for Shaw, who had gotten her tubes tied because they didn't want any more children, but they are no longer together.
On a photo of what appears to be their wedding day, Ne-Yo addressed the haters.
"Happiness. Go get you some," he wrote. "Shouts to @j3collection for the flick and the lovely @mscrystalrenay of course for making it look so good. (She's the sexy in this couple I just try to keep up) #ClassicCouple #AT #HO #TheSmiths #BeHappyForMyHappyOrJustBeQuiet."
In a post of her own Renay wrote: "No matter what they say' our Miracle is on the way and I couldn't feel more blessed. You're negativity means nothing to us. We are happy, we've BEEN happy and will always be HAPPY no matter what they say. Thanking The Lord above for those who know my story know what this absolute miracle means to me. #BabySmith #Neyo #CrystalRenay #GodsChild #WasAlwaysInHisTime #BlindFaith thank you all who are happy for our happy photo.