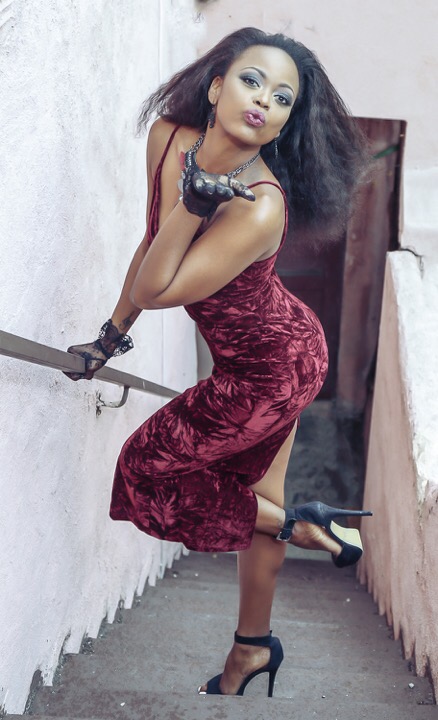 It's "Hot Damn" Monday… week 3; and indie R&B diva Erin Stevenson is back with another video, this time for the title track off her debut EP 'Hot Damn.'  True to her retro '80s and modern pop fused sound, Erin's delivery is just as flirtatious as it is infectious. But don't let her fool you, as the true saying goes, beware of a woman with a broken heart…cause now Erin's out to get YA!
"I wanted people to get to know me through this video and this was the perfect song to display my personality. We've all been there before; at that place where you need to dress yourself up, get out of the house and just go anywhere but where you are, to begin the process of healing your broken heart," explains Erin. In the video she fabulously enters a neighborhood bar, only to notice that she's the only one there. "But what the hell, you're here now so you might as well have a good time." Erin dances all of her troubles away and somehow you will find yourself unnoticeably moving along with her.
Her EP is scheduled for release on September 8, but is available for pre-order on iTunes now. She's toured and traveled the world alongside several major artists and can currently be seen on Janet Jackson's "Unbreakable Tour." Erin will be announcing her own tour and appearance dates soon, so stay tuned. But until then, get the EP and watch her "Hot Damn" video below:
Each Monday Erin will be debuting a new music video off the project right here.
You can also connect with her every other day of the week on Facebook, Instagram and Twitter @erinstevenson.