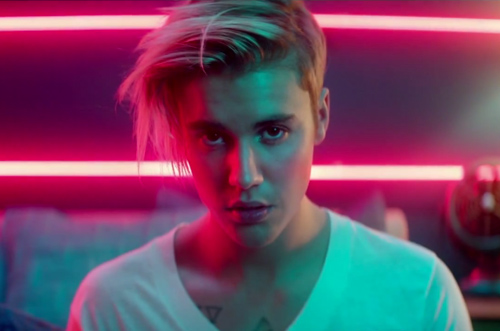 Following his comeback performance at the VMAs on Sunday night, Justin Bieber debuts the music video for his brand new single "What Do You Mean?"
In the cinematic clip, directed by Brad Furman, Bieber stages a kidnapping for his girlfriend, but it's all part of an elaborate plan to surprise her. In addition to the suspense, a shirtless Biebs cozies up to his sexy co-star in the steamy scenes.
Look for the song on his new album, due Nov. 13. He has been in the studio with Skrillex, Diplo, Kanye West, and Rick Rubin, among others.
Check out the video below: