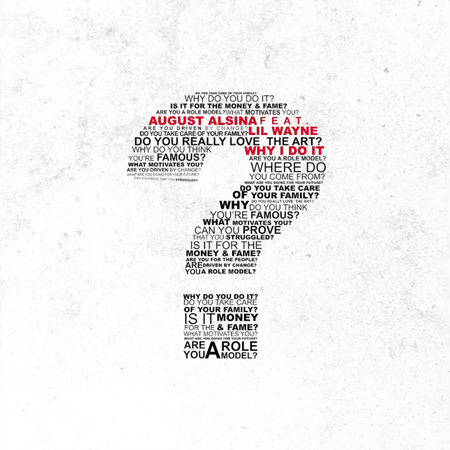 August Alsina is back and he's setting all the doubters straight on the brand new single "Why I Do It" featuring Lil Wayne.
Over a pulsating beat, the New Orleans native gives listeners a taste of what his life is like today, and why he doesn't need to explain himself. Wayne comes through with two slick, boastful verses claiming to be d'ing down your chick and calls himself KG (Kush God).
"I ain't stopping until I got it all, and I'm winning until there ain't no room for losing," sings Alsina.
August is currently working on his currently untitled sophomore album, which is expected to drop later this year.
Take a listen to their brand new collabo below: