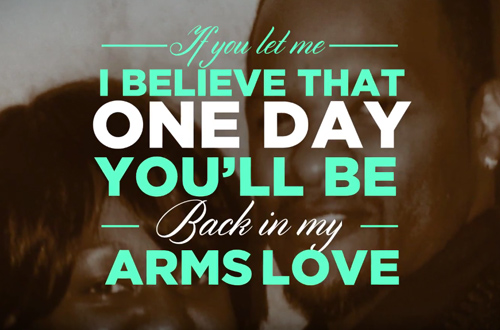 R&B crooner Jaheim returned this summer with the buttery smooth love song "Back In My Arms," the first release of his currently untitled new album, which is due out this October.
If you haven't heard the record yet, think Luther Vandross 2015 meets Jaheim 2002, and get ready to play it for your significant other who will certainly welcome your passionate embrace with this playing in the background.
As the single climbs the radio charts (currently No. 11 on Urban AC), Jaheim premieres the official lyric video, which features a montage of touching photos pulled from submissions to a contest he ran asking fans to upload their photos of what "back in my arms" means to them.
The soulful singer includes some pics of himself with his family in the clip as well.
Check out the touching lyric video below, and pick up the single on iTunes now.  Also, if you haven't heard it yet, check out Jaheim's new interview on "The Red Light Special R&B Podcast" here.