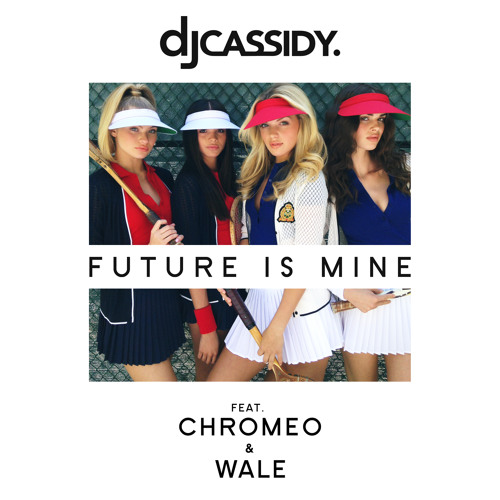 DJ Cassidy has been working hard making retro modern with his anticipated debut album Paradise Royale.  His latest single "Future Is Mine" featuring Chromeo is one of the best grooves of the year, and he turns it up a notch adding Wale to the official remix.
The feel-good funky vibes of the track were created by iconic musicians from the late 1970s and early 1980s, including Rufus' John "JR" Robinson and Bobby Watson, guitarist Wah Wah Watson, "Forget Me Nots" composer/vocalist Patrice Rushen, and Michael Jackson horn and string arranger Jerry Hey.
"From the moment I first heard Chromeo's music years ago, I knew we shared similar sources of inspiration," Cassidy explains. "As we became friends, they proved me right. Dave and Pee bring the funk to everything they touch. They literally took the groove to the future…pun intended."
Wale adds a nice touch with his slick verse, boasting "baby I'm Top 5, but never been Top 40." We think that might soon change with this one!
Take a listen below: