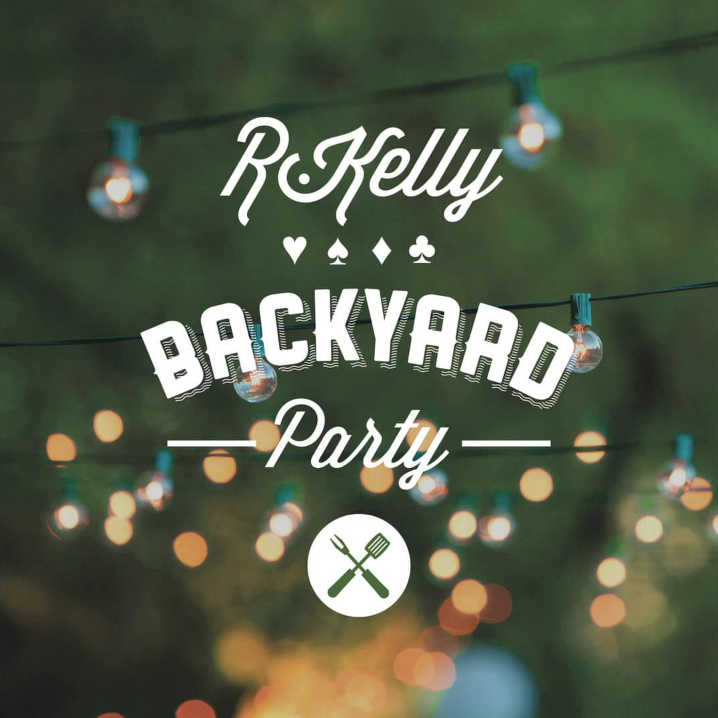 With anticipation and more questions brewing for his new album Buffet, R&B King R. Kelly surprises us with the first release off the album, and it's just in time for your Sunday BBQs!  Kellz has a knack for providing the perfect song for any setting, and he makes sure to give us smooth summer vibes as August winds down with "Backyard Party."
Over a breezy, steppin groove (think "Step In The Name of Love (Remix)"), Kelly makes us want to call up friends and family and set up a party asap.
"Finally it's the weekend / All the hard works behind me, and I've just invited all my friends / I'm about to throw something on the grill, and get together and play some cards / A couple drinks, something to smoke, and do our thing / No one's got hatin in their heart," he sings.
R. Kelly's Buffet is set to be released on September 25 via RCA Records. In a recent interview with Rocsi Diaz on HLN's 'The Daily Share' Kellz explained: "I'm 27 years deep in the business, I've been blessed to do this music for so long and I've got a lot of great songs under my belt, and fans love it. But, I've got all different kinds of generations of fans now, and I have to feed everybody. You've got hip hop, you've got old school music, then you've got traditional R. Kelly, sensuous sexual kind of music. It's just a variety of things, so I call it the buffet."
Get your groove on with "Backyard Party" below!
UPDATE: Kellz has finally released the official audio. Hear the single below!