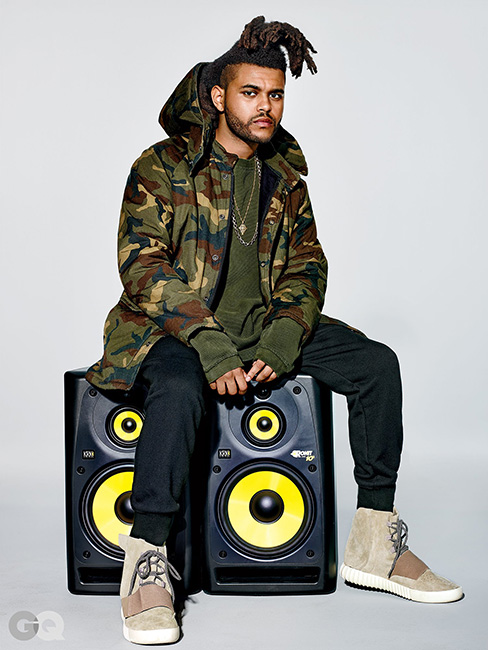 After posing alongside the cast of "Empire" in Vogue, The Weeknd trades his designer suits for Kanye West's Yeezy collection for adidas in the September issue of GQ, styled by Mr. West himself. The Canadian crooner models some fall looks including a $3,250 fur-lined jacket, camouflage parka, sweatpants, and Yeezy Boost sneakers.
"I really felt like he targeted someone like me," said The Weeknd of West's first proper collection, which hits stores in October. "The camo, the army look, the black boots, the nonchalant kind of vagrant look. I relate to it. It relates to my story. Kanye is such a great friend of mine as well, when he asked me I couldn't say no. It was the least I could do."
In his third interview ever, The Weeknd opened up via email about his press shyness, Ed Sheeran's battle rap skills, and recording in Marilyn Monroe's old bedroom.
"I think I really avoided questions because I felt uncomfortable," said "The Hills" singer of his reclusive past. "I get naturally uncomfortable when I'm put under a magnifying glass. I think when I said I had nothing interesting to talk about, it was just instinct, I was dodging the question. I think I'm a little less awkward now."
His collaboration with Ed Sheeran, who appears on "Dark Times" off his new album Beauty Behind the Madness, came about after a wild night of partying. "He was hosting the Much Music Awards in Toronto and I invited him, and pretty much the entire awards show, to my condo to party," said The Weeknd. "It went on until about 5 in the morning but we didn't write the song until that next day, so you can imagine how that night went. Ed also did a freestyle battle with Waka Flocka in my kitchen. That was pretty dope. Good times."
He recorded most of the album at Max Martin's studio in West Hollywood, where Marilyn Monroe once lived. "I came up with the concept for a song called 'In the Night' in her bedroom. That was pretty amazing. Unfortunately I couldn't help but imagine Joe DiMaggio's sperm everywhere on the floor."
Beauty Behind the Madness drops Aug. 28 featuring the chart-topping single "Can't Feel My Face," plus collaborations with Lana Del Rey, Labrinth, and Sheeran.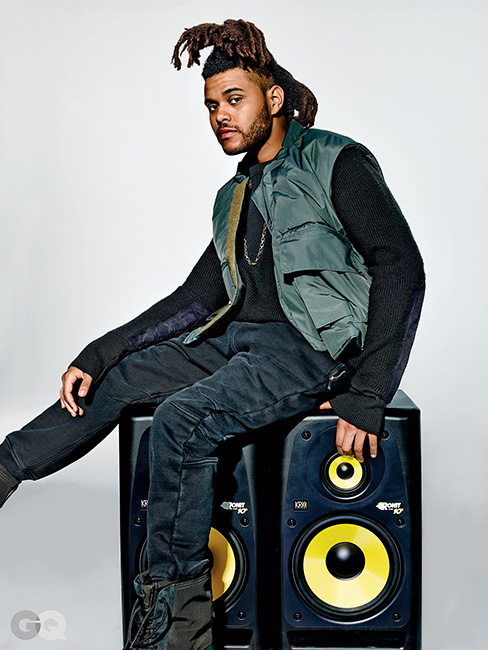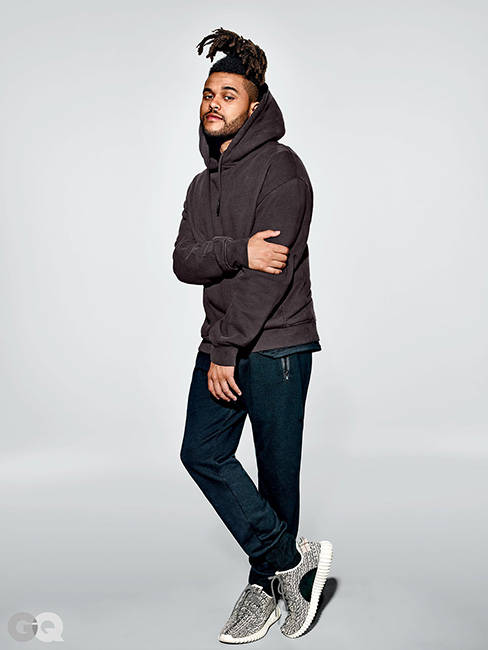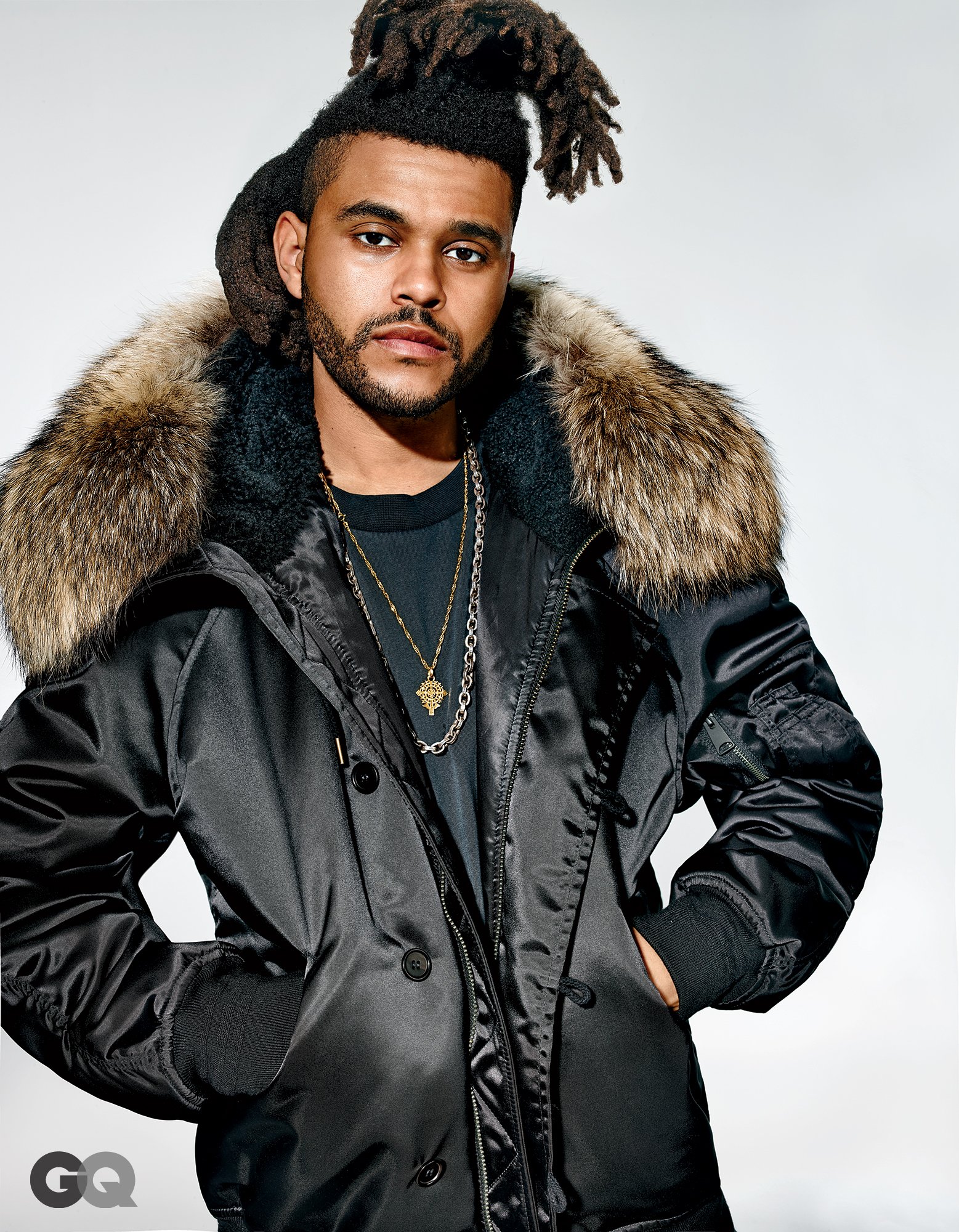 (Photos by Richard Burbridge)
Read the full interview here.