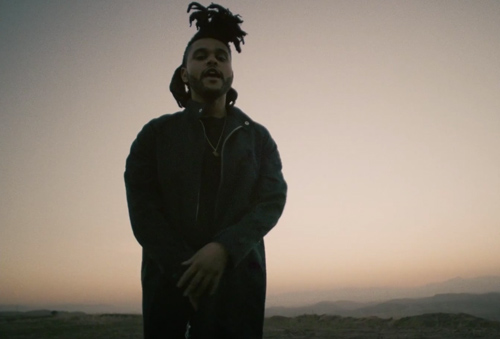 With less than four days to go before the release of his sophomore album Beauty Behind the Madness, The Weeknd debuts a music video for the anticipated Kanye West-produced song "Tell Your Friends."
In the haunting clip, the R&B star is seen burying a man in the desert, but as the camera gets closer, it turns out to be himself. He sings along while dirt is shoveled over his face.
A creepy old lady, who's been a reoccurring figure in The Weeknd's past videos including "Can't Feel My Face," soon appears and he pulls out a gun before shooting her, putting an end to a dark chapter in his life. The video then transitions into the album opener, "Real Life."
On Nov. 3, The Weeknd will launch "The Madness Fall Tour" in his hometown of Toronto.
Check out the new song and video below!