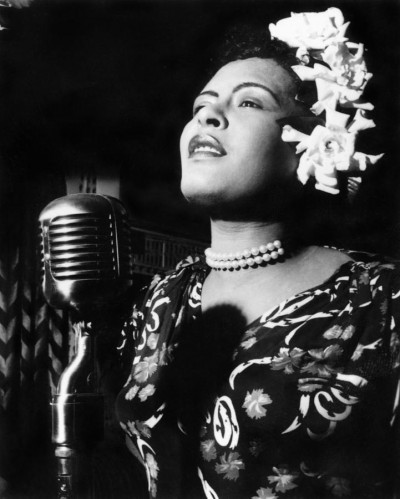 In celebration of the legendary theatre that has housed some of the most talented and impactful individuals, the Apollo Theater announced that it will be expanding its daytime programming for tourists.
Serving as the first theatre in the U.S. to utilize state-of-the-art hologram technology developed by Hologram USA, Apollo will offer holographic presentations on an ongoing basis. The new program – which is stet to kick off later this year – will draw upon legendary and contemporary artists to depict the Theater's impact on American music and culture. Choosing to present the timeless and talented songstress known as Billie Holiday in holographic form for their inaugural presentation, it only seemed fitting that she kicked off the new venture.
Having appeared on the Apollo stage nearly 30 times, Holiday's influence on generations of jazz singers and musicians is one that cannot be debated. With her engagements including solo concerts, as well as performances with Count Basie Orchestra, Roy Eldridge, Duke Ellington, and Louis Armstrong, the boisterous singer – who was inducted into the Apollo Walk of Fame earlier this year – is well deserving of the opportunity to be remembered in as many ways as possible.