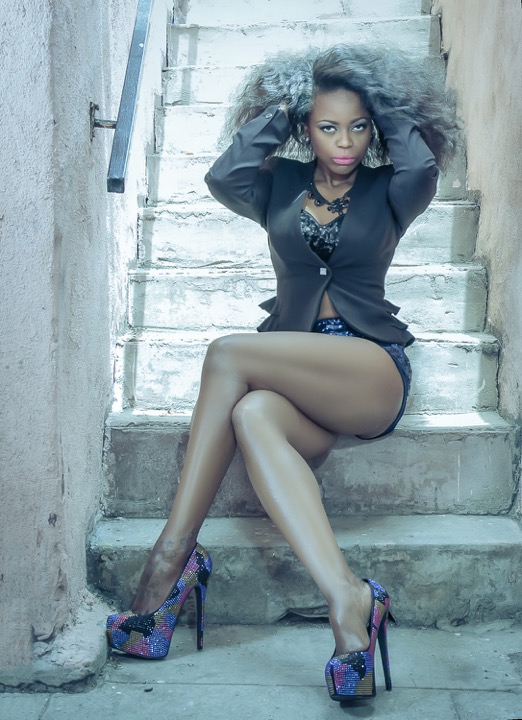 HOT DAMN its Monday!!! The day before the official release of rising R&B talent Erin Stevenson's new EP Hot Damn, due out Sept. 8.  Each Monday, for the past 3 weeks, we've featured an article and video from her forthcoming project and it has been nothing short of riveting. This week's release, "The One That Got Away," will be no different and is certain to spark plenty of conversations.
"This video is about how in reality the woman of substance has been replaced for the surgical video vixen. But we shouldn't be too quick to judge, there's a thing or two as women that we could learn from them…that's all I'll say," explains Erin. The song is visualized in the form of a mini film that will have you engaged as if you're sitting front row in a movie theater.
"The One That Got Away" introduces the passion and vocal ability of Stevenson. There's a vulnerability to her voice that simultaneously presents so much power and conviction. The song is reminiscent of times when songwriters told stories. "I wrote this song about 5 years ago right after walking away from the guy I was dating and realized we'd never be what we could've been. It was an honest moment that I had to accept," she shares.
The Hot Damn EP will be available everywhere digitally on September 8. Reviews are already pouring in for this young lady and the results are stellar. Until tomorrow, watch her video below for "The One That Got Away," and while you're at it, subscribe to her social media to stay tuned and updated for tour and appearance dates.
For more info check out Erin at www.erinstevensonmusic.com.
Follow Erin on Social Media:
Facebook.com/erinfans
Twitter.com/ErinStevenson
Instagram.com/erinstevenson
Soundcloud.com/erinstevenson