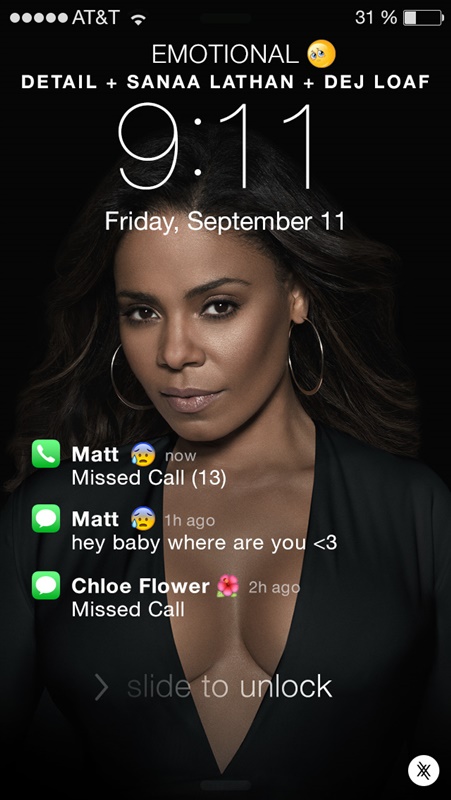 Actress Sanaa Lathan, star of the new film The Perfect Guy, has partnered with Grammy Award winning producer Detail (Beyonce', Lil Wayne, Drake) for her very first single, "Emotional" featuring DeJ Loaf, co-produced by Choppa & Sidney.
The song was inspired by a conversation between Lathan and Detail after screening The Perfect Guy, where Detail commented to Lathan about how emotional her co-star was in the film.
Check it out below… What do you think?