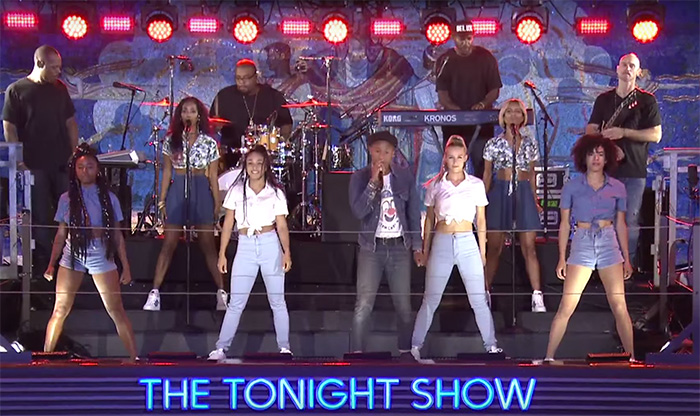 On Friday night, the "Tonight Show starring Jimmy Fallon" capped off its premiere week with an unprecedented performance by Pharrell Williams. Perched atop the marquee outside 30 Rockefeller Center, the hitmaker performed his empowering single "Freedom" for the crowd who gathered in the wet streets of NYC.
"You know why I love New York City? Because you guys make no apologies for who you are," said Pharrell as the crowd swayed along.
He will return as a coach on "The Voice" on Sept. 21 and head overseas for the Apple Music Festival in London on Sept. 26.
Watch Pharrell's historic performance below: