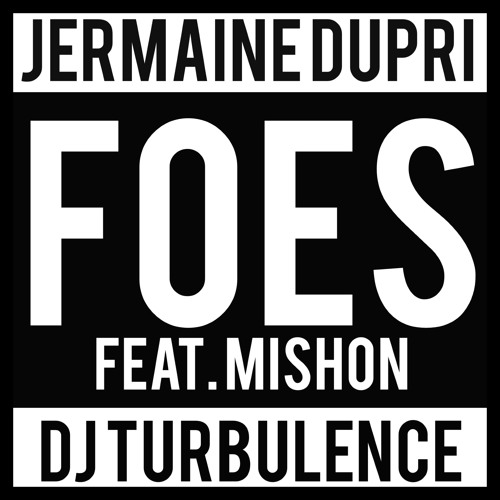 Ever since he expanded his talents to highly-sought-after club DJ, Jermaine Dupri has been cooking up tracks to keep the party on 100. While he recently explained in an interview that he used to make records with the radio in mind, but he now focuses on making his music for the club, because radio will follow.
His latest venture is forming a group with fellow club rocka, DJ Turbulence, and they have released the first single "FOES" featuring rising R&B talent Mishon.
In a message attached to the single JD explained:
I ALWAYS WANTED TO BE IN A GROUP, SO I STARTED ONE WITH DJ TURBULENCE AND THIS IS THE FIRST OF A ZILLIAN!! RECORDS WE BOUT TO DO LOL , IT FEATURES MISHON, A KID THAT WAS SIGNED TO SONY, THAT SONY ACTUALLY BROUGHT TO ME TO WORK WITH, WE WAISTED SEVERAL MONTHS OF OUR LIVES FOR THEM TO TURN AROUND AND DECIDE TO NOT MOVE FORWARD ON HIS PROJECT, DURING THAT TIME HE AND I CREATED A DOPE WORKING RELATIONSHIP AND I FEEL LIKE YOU THE PEOPLE REALLY NEED TO HEAR HIM, THE NAME OF THE GROUP IS CALLED "THE D" AND WE GON SEE YALL IN THE CLUBS!!
Opening with a slight '80s vibe, the track soon builds and explodes into a dance floor bomb, but in his opening verse Mishon contemplates how he is inspired to write about the love he feels for his girl, but the music is making him want to take it straight to the bedroom. JD returns to the mic as well spitting a provocative verse.
Take a listen below: