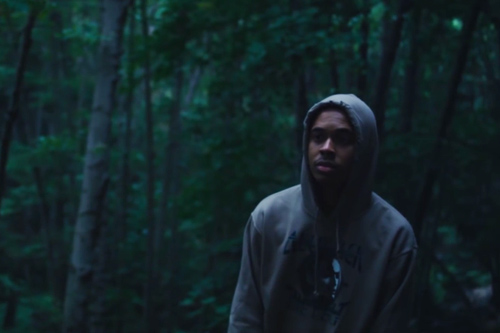 Since the January release of his debut studio album, 11, singer Johnny Rain has been relatively quiet. Fortunately, he's back on the scene with the visuals for, "Harveston Lake," a mellow groove on which he seeks to connect with an unrequited love.
Directed by Tishaun Dawson, the video shows Johnny pensively wandering around the woods at Harveston Lake. The picturesque surroundings create a sedate backdrop to his journey. He solemnly declares his yearning and love for someone who saves him and keeps his soul racing as he sings: "Meet me at the lake tonight / Will you ever take the dive?"
The self-proclaimed lover of rain and darkness stated on his Facebook page, "When I began the creative process of this album, it was with a goal in mind of giving the listener an honest view into my thoughts, opinions, and the way my mind works…I titled it 11 because of the meaning of that number and what it represents– balance, vision, strength, fulfillment, renewal."
As the video ends, it appears as if Johnny has finally reached his lady love, but this remains a mystery, as the words: "To be continued" appear onscreen. Johnny is slated to release his second studio album, Idol Blue in early 2016.
Check out the video for "Harveston Rain" below:
–Written by Raquelle "Rocki" Harris