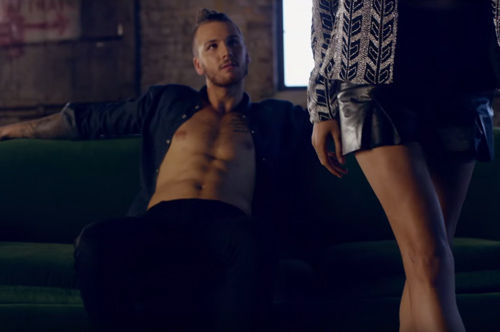 Epic Records got something up their sleeve with the debut of soul/funk group Lipstick Gypsy's first single "Infatuation."
The Salaam Remi-backed duo brings a sexy, feel-good groove with the retro-modern song, visualized in a tastefully erotic video.
'"Infatuation" feels good and you can never have too much of that in the market," the duo's lead vocalist, John Thomas, told BET.com. "We're gonna flood it with sounds that everyone can vibe to."
The group started out as just a one-time collaboration between John and producer Chris Liggio, but their chemistry was too good to just stop there. Chris, who has worked with everyone from Jay Z to Nicki Minaj, says that their sound is an extension of what's already in his own heart and soul.
"If you cut me open this is what you'll find," explains Chris. "I love chord structures and groove is everything to me so this is what I naturally do. I sit down and this comes out, as opposed to working with other artists in the past and trying to tailor something to a specific person. This is more natural."
Watch the hot and steamy video below!