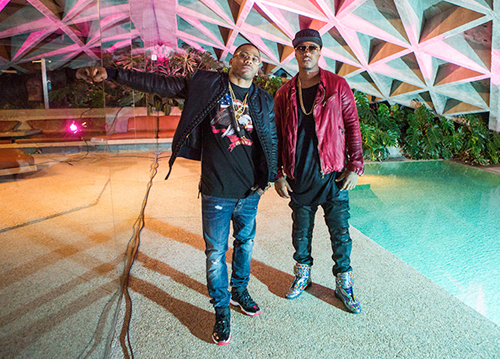 Nelly and Jeremih got that fix for when the sexual tension is building.
Borrowing from Marvin Gaye's classic hit "Sexual Healing" for the bouncy DJ Mustard produced single "The Fix," the hitmakers debut the sensual music video for their new collabo off Nelly's upcoming album.
In the Aristotle-directed visual, which was filmed at the Sheats-Goldstein residence in Beverly Hills, Nelly plays a sex guru called "The Fixer," who helps his real-life girlfriend Miss Jackson unleash her inner vixen.
Nelly woos her by describing his willingness to "eat it like it's supper time," while Jeremih dances around them in glittering Margiela sneakers.
Peep the video below: