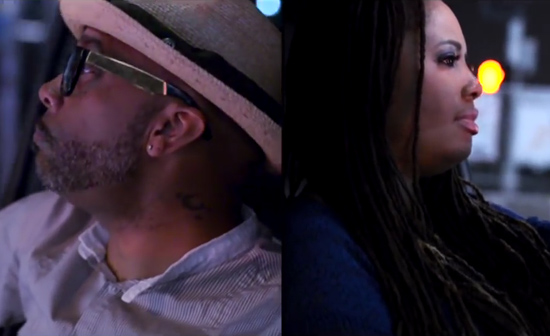 Jazz-soul artist, Lalah Hathaway continues the legacy of her father, soul music icon, Donny Hathaway, with an eloquent cover of his perennial classic, "Little Ghetto Boy."
The visuals for the song mirror the lyrics as Lalah cruises through the inner city streets of Los Angeles, observing the sights and sounds, while also interacting with boys and men who are striving to thrive, despite their environment. You may recognize some of her male companions, including comedian/actor, Affion Crockett, fellow soul artist, Rahsaan Patterson, and even Snoop Dogg. Though "Little Ghetto Boy" has been previously covered and sampled by other artists, Lalah's version has a special significance.
She explains why the song remains relevant to this day, "What is amazing is 'Little Ghetto Boy' is as poignant now as the day it was written. The truth of the song rings the same today as it did forty years ago. The fact that I can deliver this truth with the same conviction my father felt all those years ago is extraordinary. The sentiment captured in this visual will never not be real and never not be now. It's real, fresh, and it's powerful. It's reality."
Along with the release of "Little Ghetto Boy," Lalah has sparked an inspirational campaign for art that reflects the song's theme via social media. Fans are encouraged to submit music, poetry, sculptures, paintings, photos, etc. with the hashtags #LittleGhettoBoy and #LittleGhettoBoyArt to Lalah's Tumblr page.
The two-time Grammy award winner's first ever live album, Lalah Hathaway LIVE! is due out on October 30. Check out the moving visuals for "Little Ghetto Boy" below:
–Written by Raquelle "Rocki" Harris