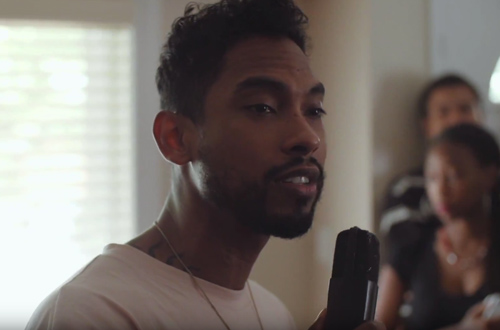 While he is currently traveling North America on his "WildHeart Tour," Miguel took a moment to give back for a good cause.
Teaming up with housing charity organization Make Room, the R&B maverick performed a private, living-room concert outside Detroit, Michigan for a single mom in need.
Miguel performed 3 cuts – his current single "Coffee," Wildheart album cut "What's Normal Anyway," and timeless hit single "Adorn."
Before performing Miguel explained that he grew up in a single-parent family and he relates to the struggles that so many face each day.
Watch the performance below:
For more info visit www.MakeRoomUSA.org