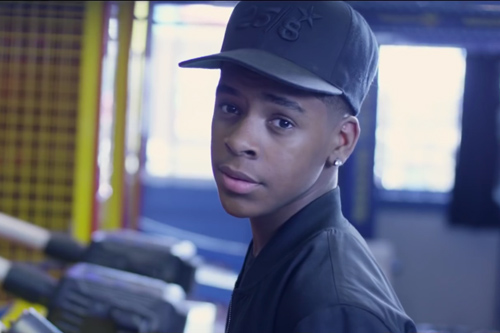 Only days after dropping the audio, rising teen R&B star Jovanie debuts the music video for his infectious new single "Ooh Girl."
Filmed as a sequel to the video for his break out song "Whip!," the young singer hits up the arcade with his friends and continues to pursue the girl that got him feeling young love.
The Brooklyn native shows off his dance moves and charisma, while charming the girl with his arcade hoops technique. "All I wanna do is come through / Show you what the young boy can do / 'Cause I can see you want to move, and I already know what to do," he sings.
The catchy song is the second single off Jovanie's forthcoming Atlantic Records debut, What's the Move, Pt. II, which drops on Oct. 30.
Check out the video below: