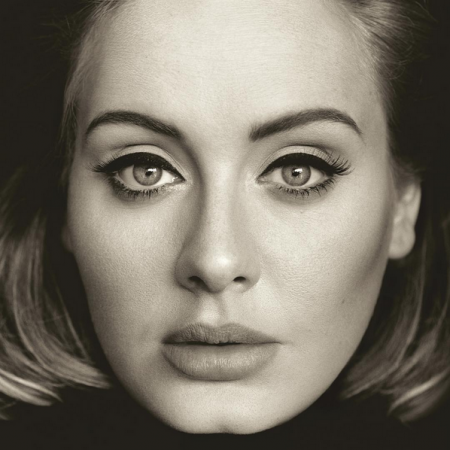 It doesn't seem like it, but four years have passed since Adele released her blockbuster sophomore album 21. But, we won't be waiting much longer for her much-anticipated follow-up, 25, which the British songstress has officially revealed will be hitting stores worldwide on Nov. 20.
And, it will only be a matter of hours before we hear the first single, "Hello, which will be released tomorrow, Friday, Oct. 23, along with its music video. According to a press release, the video was shot in the countryside surrounding Montreal and is directed by the celebrated young Canadian director Xavier Dolan.
Adele's reps also shared the tracklist for 25, which boasts 11 songs. Just yesterday the singer posted a letter to fans via Twitter addressing the delay in the albums orignal planned release for 2014, and how it differs from 21.
"My last record was a break-up record and if I had to label this one I would call it a make-up record. I'm making up with myself. I'm making up for lost time," she wrote before closing with, "I'm sorry it took so long, but you know, life happened."
Check out the tracklisting below:

Adele – 25 Tracklist:
1. Hello
2. Send My Love (To Your New Lover)
3. I Miss You
4. When We Were Young
5. Remedy
6. Water Under The Bridge
7. River Lea
8. Love In The Dark
9. Million Years Ago
10. All I Ask
11. Sweetest Devotion