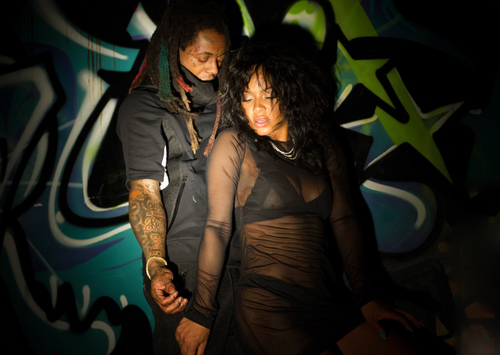 Are Christina Milian and Lil Wayne back together? If the forthcoming video shoot for their new collaborative single "Do It" is any indication, it would sure seem so, but we're guessing it's all business here – well maybe a little fun.
According to E! the video was shot last week in Miami and the two, who reportedly broke up last month, get very intimate with Wayne grinding on the scantily dressed Milian on set.
The singer/actress first debuted the song during her performance at the Billboard Hot 100 Festival in August. Over a slow burning production by DJ Marley Waters, Christina admits her attractions to the bad boy type.
"Do It" is the lead single from her forthcoming EP Like Me, due out Oct. 30. In addition to her new music, the season two premiere of 'Christina Milian Turned Up' will debut Nov. 3 at 10 PM on E!
Check out the sexy behind-the-scenes photos below:
(Photos by Nils Erik /SMILE XXVII Studios/splashnews.com)