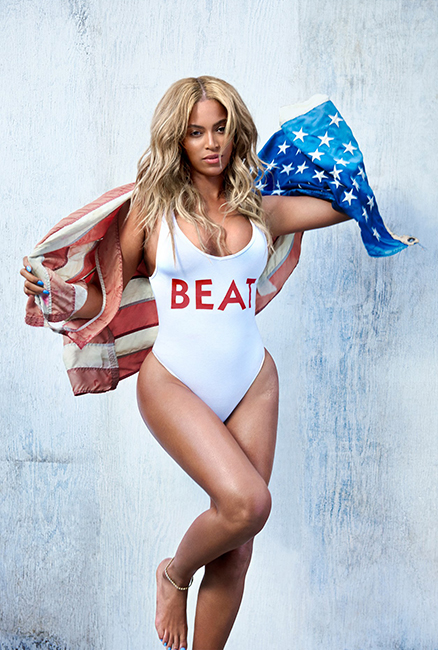 Now we really miss summer, thanks BEAT!
As expected, Beyoncé stuns in her brand new photoshoot for the cover of BEAT magazine. Following the teaser last week, the full spread has now been unveiled, and Bey certainly makes America look beautiful!
Photographed by Ryan McGinley in the Hamptons, the superstar singer holds a chicken while draped in the American flag, rocks a rainbow-colored swimsuit, and sets off an explosion of fireworks in a pool of water.
She gave a brief interview to the magazine. When asked what Beyoncé era she'd dress as for Halloween, she replied, "Destiny's Child Survivor era with the army fatigues. Or maybe 'Bootylicious' with the gold tooth and pink tips in my hair."
During the Q&A, she also revealed what she sings in the shower ("Holy Ghost" by Kim Burrell), the last song that got stuck in her head (Fetty Wap's "Jugg"), and what she puts on her pizza (Extra tomato sauce and jalapeños).
See more photos from Bey's all-American shoot below!