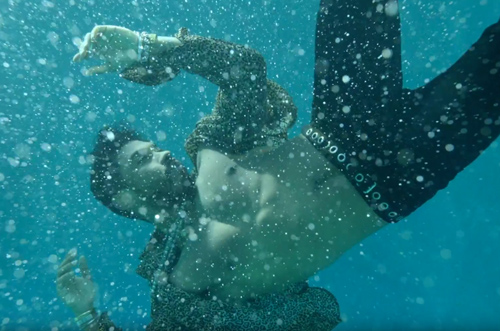 "You came to the right place if you lookin' for trouble, honey!" says talented artist Miguel.
Releasing the anticipated video for his latest single "waves" from his third album Wildheart, the fit and sexy singer show us what it's like to party with him.
Calling on friends J. Cole and Wale to come to a secret soirée, Miguel enters through a refrigerator door where he hops right on stage to give the performance of a lifetime. While onlookers enjoy the night and "ride the wave," this looks like one party you definitely don't want to miss.
Take a look below: