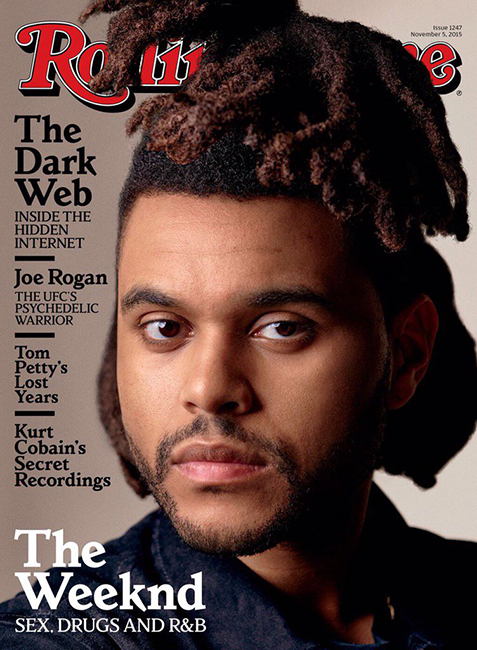 With all his success The Weeknd is finally starting to share more and talk about his past. While he has yet to give an on-camera interview, the R&B superstar has opened up to Rolling Stone for the cover story of their November issue.
"Never in a million years," he says of his success. "I'm still digesting it, to be honest with you. But the screams keep getting louder, dude."
In the interview, he gets candid about his lonely childhood, love life (he is dating 18-year-old model Bella Hadid), and his newfound fame.
It was Drake's manager, Oliver El-Khatib, who first posted his music on the OVO blog. "Apparently, Drake wasn't even fucking with it at first," says The Weeknd. "Oliver was the one vouching for me."
At one point, he admits that Drake was "my closest friend in the industry," and still credits him for putting him on.
Plus, read what he had to say about losing his virginity at 16, Taylor Swift, and his most recognizable trait—his hair.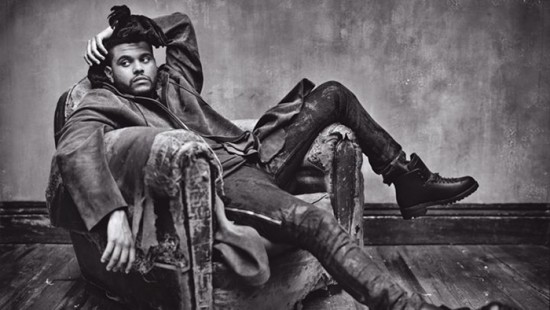 ON REMAINING RECLUSIVE: "We live in an era when everything is so excessive, I think it's refreshing for everybody to be like, 'Who the fuck is this guy?' I think that's why my career is going to be so long: Because I haven't given people everything."
ON HIS EVOLUTION: "I was everything an R&B singer wasn't. I wasn't in shape. I wasn't a pretty boy. I was awkward as fuck. I didn't like the way I looked in pictures—when I saw myself on a digital camera, I was like, 'Eesh.'"
ON WHY HE REFRAINS FROM INTERVIEWS: "Me not finishing school—in my head, I still have this insecurity when I'm talking to someone educated. I don't want them looking at me like this fucking retard—no disrespect."
ON HIS IMPACT: "I'm not gonna say any names, but just listen to the radio. Every song is House of Balloons 2.0."
ON DRAKE: "I gave up almost half of my album. It's hard. I will always be thankful—if it wasn't for the light he shined on me, who knows where I'd be. And everything happens for a reason. You never know what I would say if this success wasn't in front of me now."
ON HIS TRADEMARK HAIR: "I want to be remembered as iconic and different. So I was like, 'Fuck it—I'm gonna let my hair just be what it wants.' I'll probably cut it if it starts interfering with my sight. I can kind of see it right now. But if I cut it, I'd look like everyone else. And that's just so boring to me."
ON TAYLOR SWIFT: "She actually schooled me on my own shit. She was like, 'I've been listening to 'The Morning' [from House of Balloons] for years—it's one of my favorite songs ever!' I mean, she might have just Googled it. But she seemed genuine."
ON HIS ABSENT FATHER: "I'm sure he's a great guy. I never judged him. He wasn't abusive, he wasn't an alcoholic, he wasn't an asshole. He just wasn't there."
ON GIRLFRIEND BELLA HADID: "I actually asked her to be on the artwork for Beauty Behind the Madness. My motive was literally to work with her."
ON LOSING HIS VIRGINITY AT 16: "I was drunk too. It was the worst experience of my life. Losing your virginity to an older woman sounds good, but it was kinda like, 'Oh shit, it's done?'"
ON THE FUTURE: "People tell me I'm changing the culture. I already can't turn on the radio. I think I'm gonna drop one more album, one more powerful body of work, then take a little break—go to Tokyo or Ethiopia or some shit."
Go behind the scenes of The Weeknd's performance on Saturday Night Live in Rolling Stone's exclusive mini-documentary.