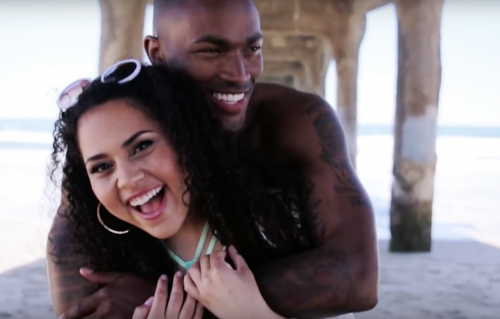 Up and coming artist Britney Holmes is back with the remix to her single "Good Time."
Calling on good friend and veteran rapper Krayzie Bone (of the legendary Bone Thugs & Harmony) to lend a few bars to the already catchy tune, the young singer looks like she had more than a good time on set. Also co-starring America's Next Top Model winner, Keith Carlos, the video is as fun and flirty as its lyrics suggest.
Showcasing Britney's bubbly personality throughout the clip, she said this about the visual: "It was great working with both Krayzie & Keith for my video shoot. Working with Krayzie always feels like working with family, and Keith is hilarious! He had everyone on set laughing. It was a pleasure working with both of them and I'm truly honored to have them both be apart of this project,"
Check it out below!