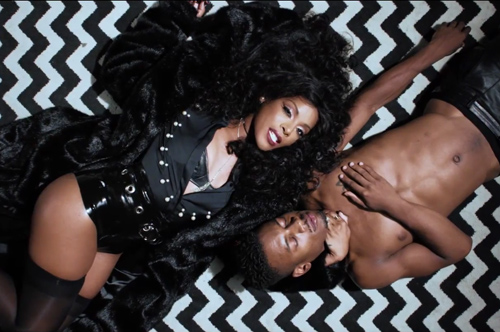 D∆WN closes the chapter on Blackheart and marks the beginning of The Red Era with the double feature video for "Billie Jean" & "Dance."
Joining forces again with director/producer Monty Marsh and the Guerilla Filmworx team, they deliver an innovative storytelling masterpiece. The visual starts with "Billie Jan" where the color red is the underlying visual theme to illustrate her forthcoming album The Red Era. D∆WN lies naked in a heap of red rose petals and is chased by a suitor through a set glowing with crimson light and smoke. With sensual choreography and a domineering motif, Dawn's lyrics are brought to life in this piece.
Her brand new single "Dance" quickly follows with colored smoke and compelling camera moves. The energy turns up a notch as the choreography becomes the visual centerpiece.
Before she releases The Red Era in early 2016, D∆WN will bring her "Bravura Experience" to New York on Nov. 11, Washington, D.C. on Nov. 16, and Los Angeles on Dec. 15.