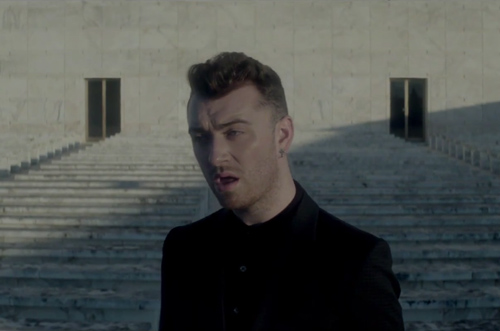 In honor of Global James Bond Day, Sam Smith has unveiled the music video for "Writing's On the Wall," the theme song to the next Bond film Spectre.
Shot throughout Rome, the visual finds the British crooner standing in a grandiose coliseum and a room full of columns, with Union Jack-draped coffins on the ground behind him. The shots are interspersed with footage from the film including a love scene between Bond (Daniel Craig) and Lucia (Monica Bellucci).
"I tried to put myself in the shoes of Bond," Smith told NPR. "My music is a diary and it's a recap of my life, and I wanted to bring that kind of honesty."
Spectre hits theaters on Nov. 6, and Smith will also release the "Drowning Shadows Edition" of his 2014 debut In the Lonely Hour featuring live versions, covers, and collaborations with Mary J. Blige, A$AP Rocky, John Legend, and Disclosure.
Check out the video below: