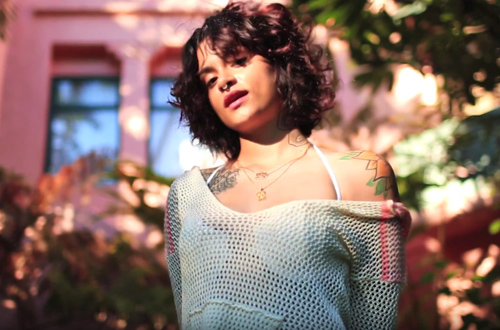 What an amazing year it's been for Kehlani. Today, the rising star gives us life with a feel-good, summery visual for her pop-friendly song "Alive" prod. by Coucheron.
While on vacation in Hawaii with her crew, the singer takes a break from touring and recording to enjoy life and celebrate good times. From relaxing in front of a peaceful, private ocean view to jumping off rocks into a river in the jungle, Kehlani brings us into her world in the most honest way.
Recently, she released a remix version of her acclaimed sophomore mixtape, You Should Be Here, and the title couldn't be more fitting that for the moments captured in this video.
Check it out below: