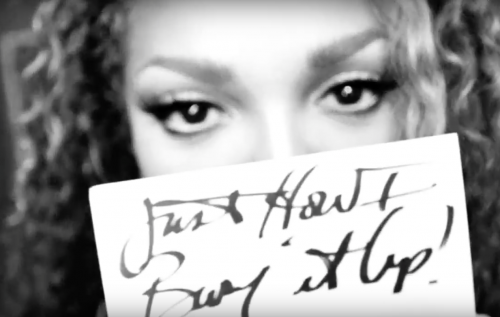 Today's the day!
Unleashing her greatly anticipated eleventh studio album Unbreakable, the legendary Janet Jackson has delivered a lyric video for the next single lifted off of the album.
Of course choosing to make the Missy Elliott featured banger, "BURNITUP!," her next choosing of the lot, Janet offered up a fun lyric video for it. Calling on all of her crew from the "Unbreakable Tour," which currently has her trotting around the U.S., everyone from dancers to show runners got in on the experience.
Looking as if they were having the time of their life, if the lyric video is any indication of what the official one will be like, we're ready for it.
Take a look at the lyric video and stream the new album below!