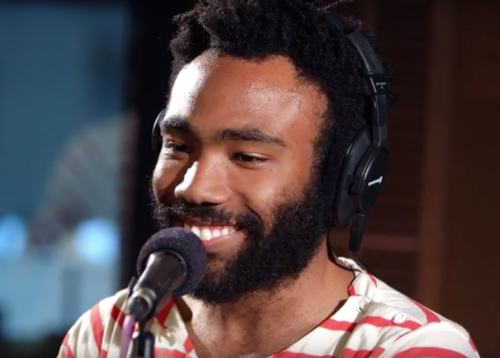 Wow!
If you were under the impression that rapper and actor Childish Gambino a.k.a Donald Glover only stuck to laying down bars, think again. Delivering an incredible cover of the '90s classic "So Into You" by the incomparable Tamia, he took us to a place in our past that anyone can appreciate.
Stopping by Australian radio station Triple J, the talented artist gave studio goers a very special treat as his falsetto proved to bring the song back to life almost 20 years later. "There were a couple girls I used to date who would always say 'I love this song,' and I was like, 'me too!'" he said of why the song meant so much to him.
Take a look below to see him tackle the love anthem!