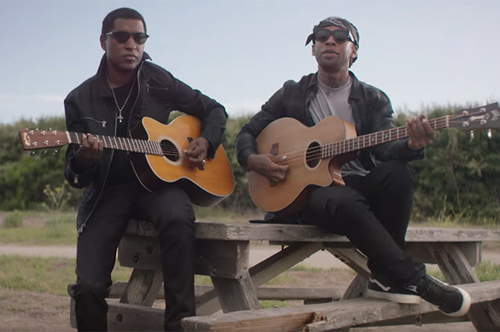 You may or may not know this but Ty Dolla $ign is a talented musician, a skill he often just keeps in the studio. But, on his latest release the hitmaker pulls out the guitar and teams up with R&B legend Kenny "Babyface" Edmonds.
The acoustic tune is titled "Solid," and it is the latest release off his forthcoming debut album Free TC, due out Nov. 13. In the accompanying video, Ty and Babyface play guitar by the beach, while Ty blows kush and sings about money and bad chicks.
In addition to Babyface, Free TC also features Kanye West, Kendrick Lamar, Wiz Khalifa, Future, R. Kelly, and Trey Songz.
Babyface is gearing up to release his own new solo album, Return of the Tender Lover, due out Dec. 4.
Check out the unexpected collabo below!