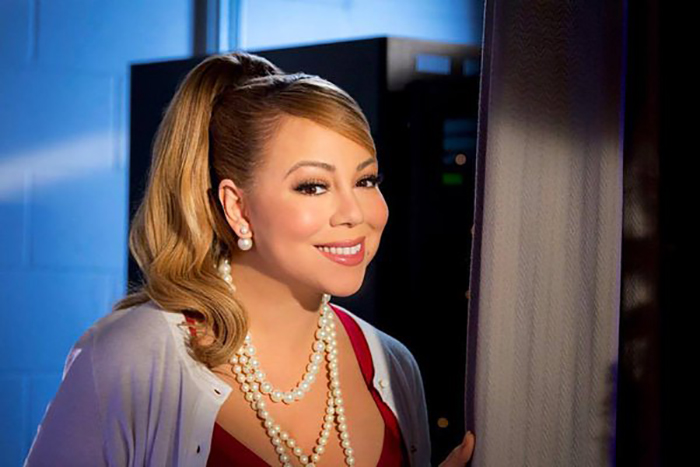 It's got to the point where it wouldn't be Christmas without something from Mariah Carey! The diva has teamed up with the Hallmark Channel for her first Christmas movie, A Christmas Melody. Mariah not only stars in the film, she also makes her directorial debut.
The film revolves around Kristen (Lacey Chabert), a divorced clothing designer, and her young daughter. Kristen returns to her Ohio hometown after closing her Manhattan boutique. That's where she runs into her former high school rival Melissa (Mariah), who is president of the PTA. She tries to make Kristen feel as unwelcome as possible, but things turn around with the help of family and friends.
A Christmas Melody is set to air Saturday, Dec. 19, at 8 PM.
In addition to the movie, Mariah has released her first children's picture book, All I Want for Christmas Is You. She will also return to New York's Beacon Theatre next month for a series of holiday concerts.
Check out the trailer below: