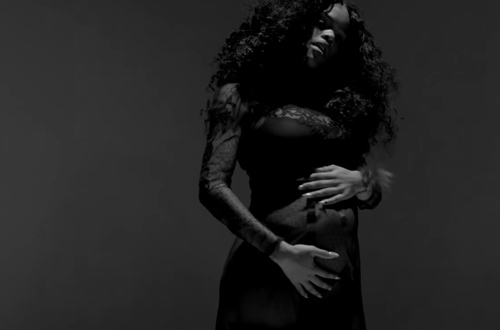 Teyana Taylor and her fiancé Iman Shumpert share their love and dreams together in a brand new collaboration titled "Promised." Brought to life with a artsy visual, the song, which Shumpert originally conceived over a year-and-a-half ago, is about keeping promises to the people that he loves and fulling plans for his life.
Those plans didn't include Teyana when he wrote the lyrics, "I wanna marry your smile / I wanna spoil your style / I wanna sleep with your dreams, and then father the child," but serendipity occurred.
"The crazy thing about it is when I was writing it, I was speaking figuratively," the Cleveland Cavs guard said. "I wrote this song about a year-and-a-half ago. Teyana didn't add her part until right before the playoffs last year. With everything that was going on it just started to line up in my mind, I kind of envisioned what was happening and timed it up accordingly."
It's clear Iman had plenty to get off his chest, as the song doesn't break down for Teyana's portion until more than halfway through. The R&B singer delivers soft, intimate vocals, and ethereal adlibs, while she bares her pregnant belly in black lace.
"The emotion I wanted to capture, that breakdown part of the video, was telling the story of [Teyana] feeling something new, something real that no one could take away," said Shumpert. "I think [Sasha] did a great job of trying to capture that story."
Check out their intimate collaboration below: