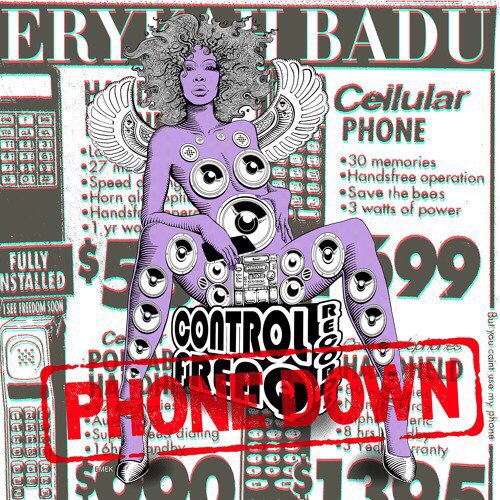 Hot off hosting the 2015 Soul Train Awards, the all powerful Erykah Badu surprises us with a brand new song titled "Phone Down." Serving as the second offering, following her amazing "Hotline Bling" cover, to her forthcoming mixtape 'But You Caint Use My Phone,' the otherworldly track is also dedicated to Drake.
Erykah seems to enjoy the phone call narratives, as she basically continues from where "Hotline Bling" left off. Over the slightly eerie track with engulfing drums she expresses the certain controlling powers that she possesses.
"I can make you put your phone down, make you not want to check that again," she says.  And, there's no argument there!
Take a listen below!