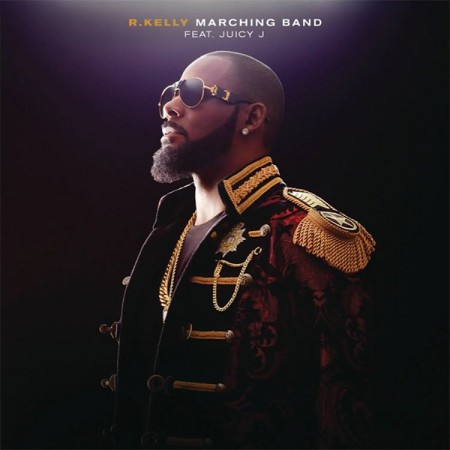 With less than a month until the release of his 13th solo album The Buffet hits shelves, R. Kelly isn't letting the release of his previous two singles "Backyard Party" and "Switch Up" stop him from keeping the good tunes rolling.
Dropping yet another track titled "Marching Band," the seductive new track, which features Juicy J, has Kellz hitting the bedroom and making a lot of noise for everyone to hear.
Singing out, "I know the neighbors next door can feel that base / 'Cause every time we in the bedroom, it be soundin' like a marching band," R. Kelly continues to prove why his status as the "King of R&B" is still solidly in place.
Take a listen to the track below: