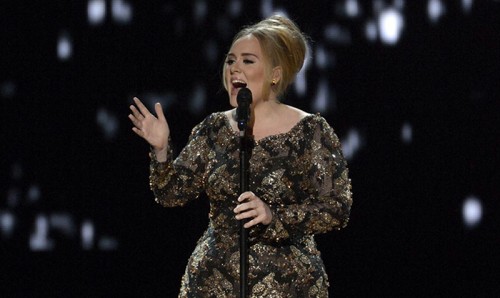 Although Adele's latest album really doesn't need the additional promotion because it's already doing sensational (say that in Future's voice) on the charts, she is definitely pleasing her fans with all of the extras she's providing. In addition to announcing her North American branch of her upcoming tour, Adele's now record-breaking special, "Adele Live in New York City," aired last night on NBC.
Marking her first live performance in four years, the talented songstress delivered a one-hour special featuring a cohesive selection of tracks from 25 and previous released projects. Taped last month at Radio City Music Hall, the special has now become the highest-rated concert special in 10 years with 11.2 million viewers.
Incredible, to say the least, Adele continues to prove why her impression is so impactful in the industry.
Take a look at the full special below: