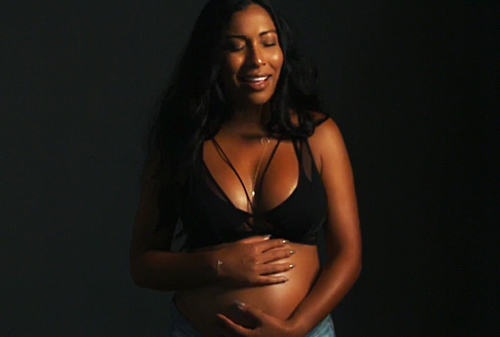 The ever-so talented Melanie Fiona is back with the one we've been waiting on.
Releasing the empowering new song "I Want It All," Melanie lets us know she's here to take it all – no matter how big or how small.
Filled with motivation and encouragement, she sings about being happy and not letting anyone tell her that impossible exists.
"I want it all / Want it all / I won't accept impossible / I'll be more than happy to wait / Than to settle today," she belts out over the piano track, which reminds us to strive for all that we want because anything we imagine can become reality.
In the accompanying video, Mel officially shows off her baby bump while simply singing against a dark studio backdrop.
Check it out below!