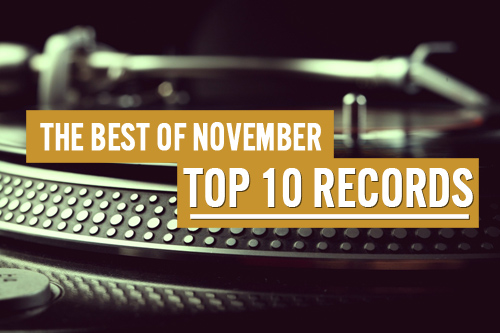 Yes, yes we know…we're a little late on getting you our best of list for the month of November, but with all the dope music to choose from we had a little trouble deciding who would make the cut. Or we're just now waking up from our turkey coma… whichever scenario you want to believe.
As the year is almost to an end, it seems like everyone who's anyone is trying to get that last round of good music to their fans. Whether it was through a new single, a mixtape, or an album, the month of November offered up some pretty great audio treats from some of your (and our) favorites. Whether it was the sounds of The Pied-Piper of R&B or the re-uniting of T-Pain & Plies, last month gave us turkey with a cool vibe on the side.
Looking for a way to stay warm? Grab some cocoa, press play, and turn up with the sounds of our "Best of November – Top 10 Records" list below!
Chris Brown – Back To Sleep
With the anticipation of Royalty on 10, Chris Brown has been keeping fans on their toes with every release that he's dropped. While the album was pushed back to later in the month (December 18 ), that didn't stop him from giving us some great tunes to hold us over. Included in that batch, of course, was his bedroom boom tune "Back To Sleep."
Giving us a taste of how he lays it down in the sack, Breezy encourages you to call off the next day, and promises to put you back to sleep. If you're looking for an excuse to skip out on work tomorrow, a little lack of sleep might be a good reason.