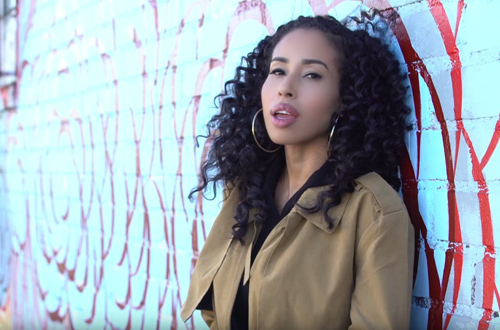 During a time where we are at war with other nations, ourselves, our neighbors, and the system, we all could use some peace of mind.
In "War & Peace" rising singer-songwriter Kay Cola presents optimistic solutions, calming the soul with sweet soothing melodies over a musical composition in which she co-produced with BeatRoc and Jon Famous, with features from Quincy Jones' latest signee, World Renowned Violinist Lee England Jr. and Lucid Dreams Music Groups newest talent Motive.
Visualizing the piano-led tracks, Kay Cola strolls through some graffiti lined streets while spreading positivity and good vibes for all.
"Peace Queen, Peace King, I be on my peace thing / You already know, when you see me I'm peaceing," she softly sings.
Check out the video below: