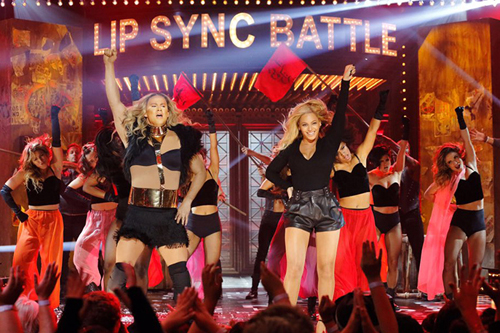 Beyoncé is headed back to the Super Bowl!
According to The Associated Press, Pepsi has confirmed that the music superstar will join Coldplay as a special guest at this year's halftime show on Feb. 7 at Levi's Stadium in Santa Clara, California.
Beyoncé headlined the 2013 Pepsi Super Bowl halftime show in New Orleans at the Superdome, where she was joined by her Destiny Child's bandmates, Kelly Rowland and Michelle Williams.
Coldplay and Bey recently collaborated on the song "Hymn for the Weekend," off the band's new album, A Head Full of Dreams.
Additionally, the Beyoncé surprises continued through Thursday night, as she shocked viewers when she made an unexpected appearance during Channing Tatum's performance on Spike TV's "Lip Sync Battle."
The Magic Mike actor was battling his wife, actress Jenna Dewan, and he pulled out all the stops. In addition to covering "Let It Go" from Frozen, he performed a cover of "Run the World (Girls)," donning full makeup and costume to look like Bey.
Towards the end of his set, Beyoncé emerged on stage, much to everyone's surprise. She performed some choreography from the music video and the crowd went wild, while Dewan nearly fainted.
Watch her crash the stage below!