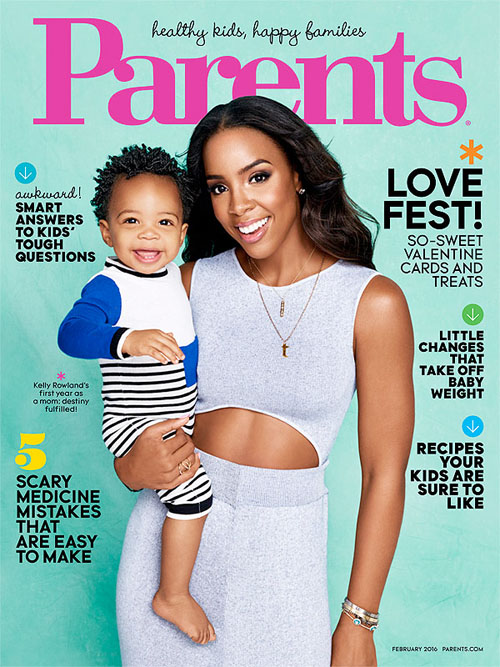 Kelly Rowland has been absolutely loving every minute of motherhood, and now she has shared some of the moments, and motherly advise for the cover story of Parents Magazine.
Posing with her adorable 1-year-old son, Titan, the R&B singer and her baby boy will win over your heart, and maybe even help you if you are a soon-to-be parent.
In the interview, Kelly shares her experiences with being a new mother, as well as some new-motherly advice on how to regain your pre-baby figure.
"I was nervous that I didn't have the patience to be a good mom because before Titan I had zero. But now I am very patient. The Bible verse 'love is patient' is real! I am much more laid-back now. I don't make the little things into big issues like I once did," she said.
Regarding her svelte post-baby bod, Kelly explains that she kept her workout routine throughout her pregnancy, causing her to snap back easier. But her advice to new moms is to avoid putting pressure on yourself. "It takes about a year to get the weight off. Don't beat yourself up if it takes even longer."
Check out some of the photos below, and read the full story here.