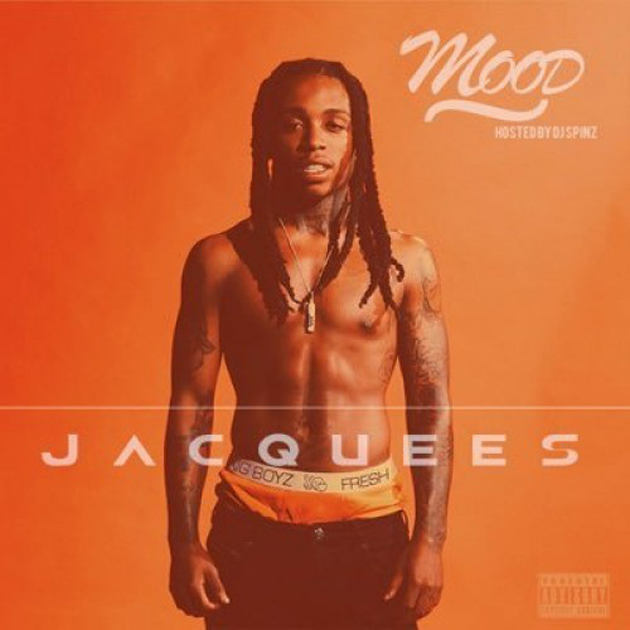 We've waited long enough! Today, rising R&B artist Jacquees delivered with the release of his new mixtape Mood.
The Decatur, GA native showcases his silky smooth vocals on the 16-track project that covers topics ranging from love, sex and being young, 21 and free. Every song on the tape transitions smoothly, with breezy and moderate tempo beats that allow his voice to float on top and simply shine.  It's obvious that this Rich Gang/Cash Money rising star is here to bring something a little different to the landscape of today's R&B. He's got the ruggedness of being a product of the Atlanta Hip-Hop scene, but he also has a soft side which makes him all the more appealing.
The mixtape boasts features from DeJ Loaf, Birdman, Kevin Gates, Rich Homie Quan, Kirko Bangz, and Young Scooter.  Jacquees continues to show his growth and progression as Mood is definitely different than his previous EP, 19, and his last mixtape, QueMix 2. He's moved from his "Future Baby Mama" phase to "Ex Games" and the progression between those two songs prove that his music will only get better with time. Some standout tracks are "Pandora,"  "R&B N***a," and "Know You" which gives us some of the best Jacquees and his versatility has to offer.
Listen to the mixtape below.